News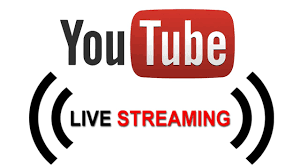 Click here to view both LIVE and past events!
The listed items have been declared surplus property by the Westran R-1 School District. Sealed bids for each item will be accepted until June 11, 2021 at 3:00 p.m. in the...
SEE ALL NEWS
LIVE FEED

Mark Harvey
about 7 hours ago
High School Softball practice starts next Monday. Practice will be from 6-8 a.m. all next week. If you don't have a current physical, you will need to get one before you can start practice. See you Monday at the Westran softball field!
Westran Athletics
about 9 hours ago
If you have a student who is in school and participating in any extracurricular activity(s), all signups will now be through FamilyID (https://www.familyid.com/westran-ri-school-district). Please go there and register at your earliest convenience. You don't need to upload a physical form if we already have the current one on file, I'll do that for you. If you have a new physical form, you may take pictures of it and upload it there. We're excited about this program and believe this will help eliminate a lot of work for parents/guardians who have to sign up each year (physicals, mshsaa form, drug testing, commitment pledge, waivers, etc.).  We will slowly be integrating this with all buildings for all student signups.

Lance Massey
about 10 hours ago
8th graders must have their TDAP & MENINGITIS Immunizations before school starts on Aug 23rd. If you have question please contact the Middle School.
Jeff Schleicher
about 10 hours ago
HS GIRLS GOLF PRACTICE WILL BEGIN NEXT MONDAY 8/9, 7:00-8:30AM. WE WILL MEET AT HERITAGE HILLS GOLF COURSE AT THE PARKING LOT LOCATED 500 FEET TOWARDS MOBERLY AT #4 GREEN. THERE IS A YELLOW MAINTENANCE BUILDING THERE. BE SURE TO HAVE YOUR PHYSICAL FORM COMPLETED AND WITH YOU IF YOU HAVE NOT TURNED IT IN TO THE OFFICE. SOFTBALL PLAYERS CAN COME TO THE COURSE AS SOON AS SOFTBALL PRACTICE IS OVER. TEXT COACH SCHLEICHER 660-651-7820 WITH ANY QUESTIONS.

Mark Harvey
about 10 hours ago
Attention Senior Parents and Students: ALL SENIORS MUST HAVE A MENINGITIS IMMUNIZATION (received after your 16th birthday) BEFORE AUGUST 18, 2021.
Westran Athletics
4 days ago
Today is the official start of the MSHSAA HS Sports & Activities Dead Week. HS Fall Sport practices will begin Monday, August 9th. More information will be shared on online signups next week. *MS sports & activity practices will begin Monday, August 16th. If you have not completed a Sports Physical, please ask your coach for more info. Physicals completed in May of 2021 at the Free Physical day count for the entire 21-22 school year. Please note: YOU WILL NOT BE ELIGIBLE TO COUNT A PRACTICE UNTIL A SPORTS PHYSICAL IS COMPLETED! (14 practices are required to be eligible in the first contest) Please CHECK YOUR SCHOOL EMAILS, REMIND MESSAGES, and WESTRAN APP/FACEBOOK POSTS for any updates by your coach if you are a fall sport participant prior to the first day. Coaches will share rules and expectations for their specific activity on the first day of practice.
SEE ALL POSTS