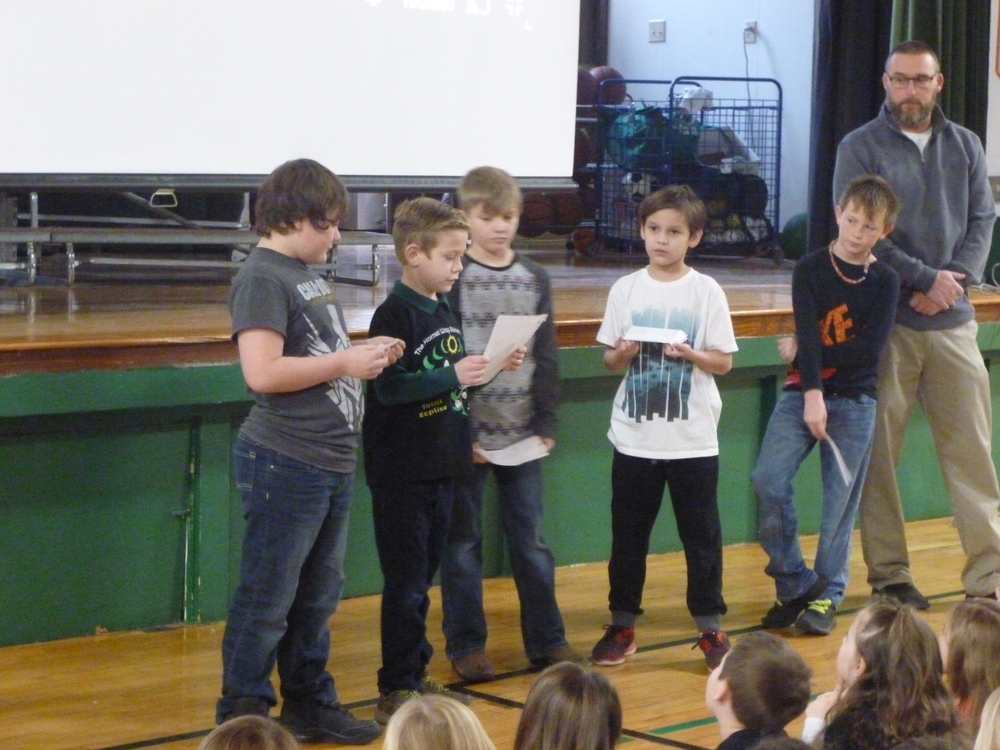 Westran Elementary January Students of the Month
Tiffany Taylor
Wednesday, January 10, 2018
On Tuesday, January 9, Westran Elementary held their monthly Character Education Assembly. 4th grade students performed a skit introducing the character word for January - Understanding. Students of the Month were recognized, as well as 2nd Quarter Honor Roll.
Students of the Month
Kindergarten/1st Grade
Bryleigh Allen, Kensley Goble, Korben Gravitt, Sophie Winkler, Emmalee Kertz and Garrett Hils
2nd/3rd Grade
Katherine Bailey, Kalynn Carroll, Aalacia Davis, Donald Spears and Souleena Best. Not Pictured - Alex Stegall.
4th/5th Grade
McKenna Cliver, Kai Alford, Korbin Perry and Kellen Calicott. Not Pictured - Hunter Reed.
(Pictures are located on the Live Feed)